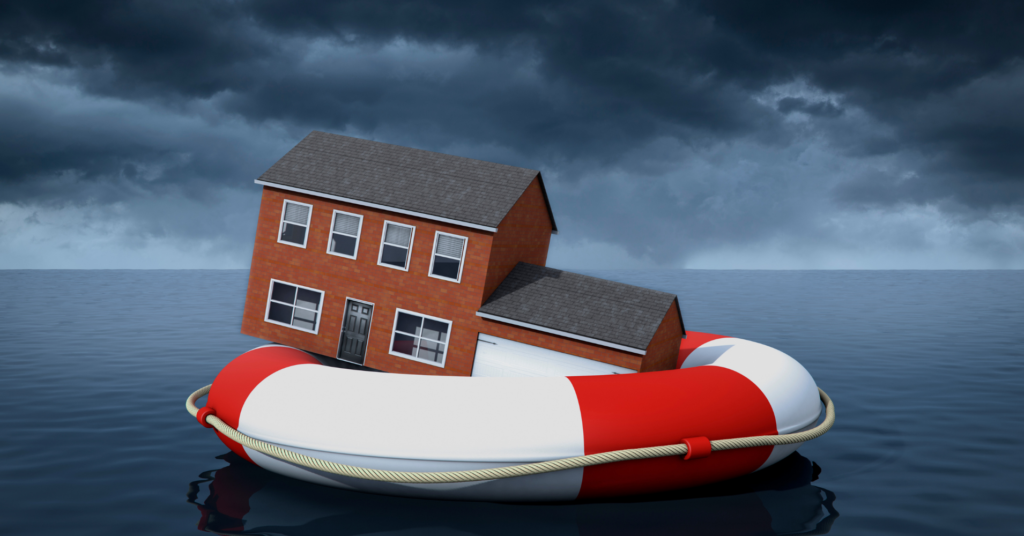 Many people don't know what Flood Insurance is, how it works, and why they should consider it. I will try and simplify those answers for you here in this short article. Individuals who do not know what flood insurance is might think it only covers flooding water damage. Although they may be correct, there is much more to it. Many of our clients request flood insurance principally because their mortgage company requires they carry that type of coverage. Many other clients believe the peril of flooding water is protection built into their standard homeowner policies. While this is partially correct (when the homeowner's policy includes built-in limited flood coverage), very few carriers offer the added-in flood coverage, as a separate policy is a more practical solution.
Flood insurance is a separate standalone policy (in most cases)
Most commonly, flood insurance is a separate standalone policy. A request for a flood insurance quote is rare unless the client is well educated on the risks and wants the coverage or is required to carry it via their mortgage company. If the mortgage company requires flood insurance as a requirement on the home loan, they usually want to see a separate policy covering the risk. More often than not, you will see the flood risks covered on a separate policy. Our agency typically will recommend that our clients obtain a different policy simply because a flood claim will NOT affect the homeowner's insurance should a loss occur. If a client already has an existing homeowner's policy and needs flood coverage, most agencies will issue a separate standalone policy for the flood risk.
What does flood insurance cover, and how does it work?
Investopedia defines flood insurance pretty clearly here: Flood insurance is a type of property insurance that covers a dwelling for losses sustained by water damage, precisely due to flooding caused by heavy or prolonged rain, melting snow, coastal storm surges, blocked storm drainage systems or levee dam failure. In layman's terms, flood insurance covers water-related losses to your dwelling or personal property for naturally occurring instances that are not sudden and accidental from WITHIN the home. Additionally, suppose you are experiencing a water loss from a rainstorm (leaking roof). In that case, this is a different situation that, unfortunately, in most cases, might not be covered by a standard homeowner's policy. Flooding, in terms of flood insurance, is considered water entering the home or causing damage to the home's exterior from the sources cited above. Flood insurance can cover many items. These include the dwelling itself, the personal property within the home, separate structures, and additional living expenses or loss of rental income (depending on the policy setup based on the purpose of the property). The homeowner can file a claim with the carrier to start the claims process. After appropriate inspection, adjustment of the claim, and application of the deductible chosen on the policy, payment from the insurance carrier can commence.
My home is flooding: Do I file a flood insurance or home insurance claim?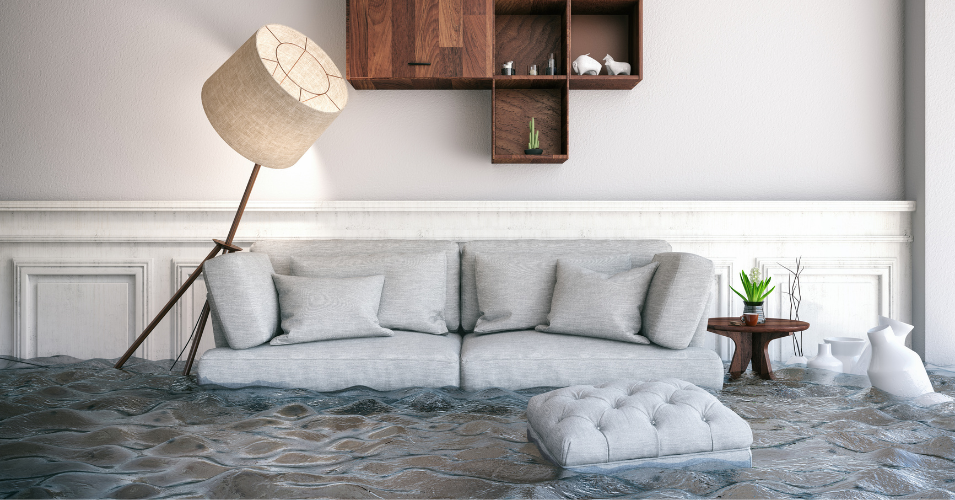 It depends on the water source and how it is damaging the home. For example, if a pipe burst inside the house and you come home from vacation to find a few inches of standing water in your home, that is a homeowner's insurance claim. On the other hand, if it has been raining for a few days nonstop and rising waters from the surface start to enter the home and damage your home or property, that is a flood insurance claim. Another situation we have seen happen, which is NOT a flood insurance claim, is if your neighbor was filling their pool and it overflowed into your backyard and home, causing damage. That is an entirely different type of loss. When experiencing any of these types of situations (or similar), make sure to consult your insurance agent to get the best information to help you decide your next move and plan of action.
There is a lot more to flood insurance than what we have laid out for you here, but we have covered the basics for you. Working with your insurance agent to decide what coverage type and amounts are best for your situation is essential. After all, we have studied flood and homeowner's insurance policies best to protect our clients in the event of losses. Should you find yourself left with more questions about flood insurance, home insurance, or anything insurance-wise for that matter, feel free to reach out, and any of our licensed professionals would be glad to help!